Reiki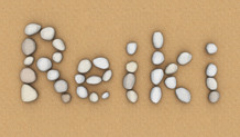 Reiki comes from Japan and means "LIFE FORCE" or "UNIVERSAL VITAL ENERGY".
This is a fully natural process allowing us to concentrate the energy and give it to oneself, or someone else.
Peace, relaxation, healing… Reiki energy will really improve sleeping quality, appease chronic pains, reduce spontaneous pains, increase healing capacities and recharge your battery.
Level 1 class will already allow you to work with this wonderful energy for the reste of your life. Levels 2 and 3 are for who decides to go deeper in the experience and learnings, increasing their energy capacity. With level 4, you will be able to initiate others to Reiki.
Due to latest safety regulations, courses are now given individually, on demand. Contact us to see availabilities.
Courses